Reviews: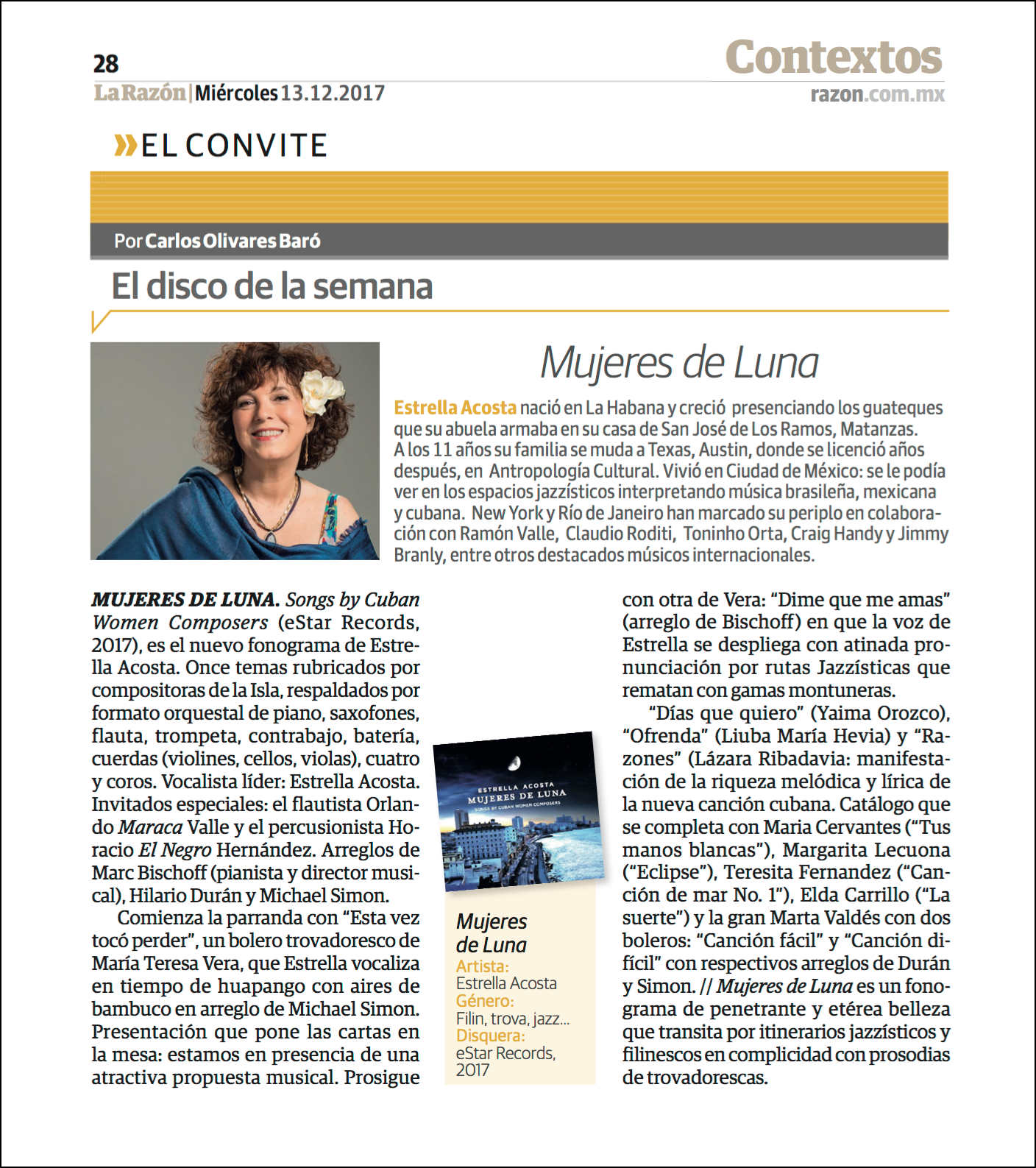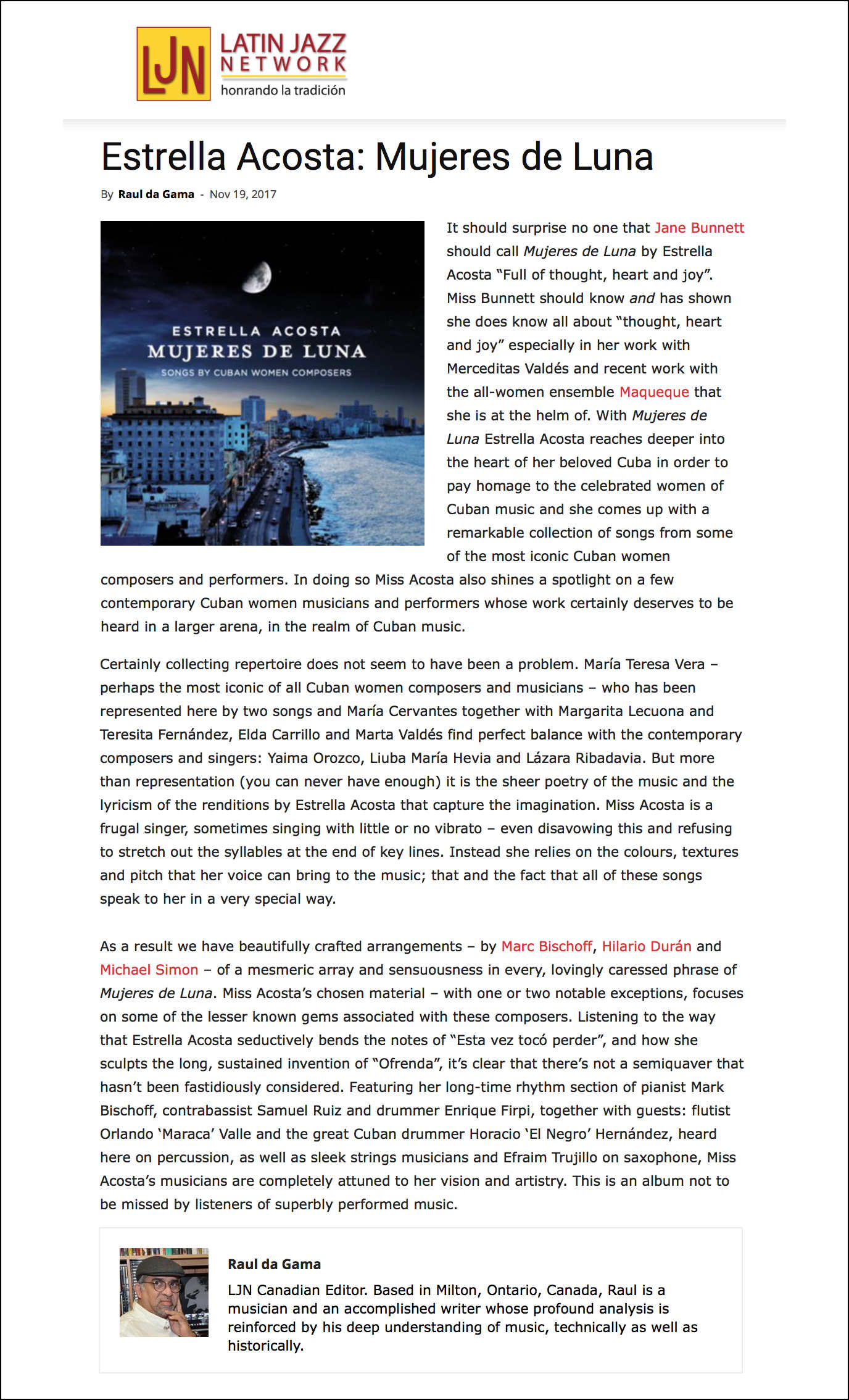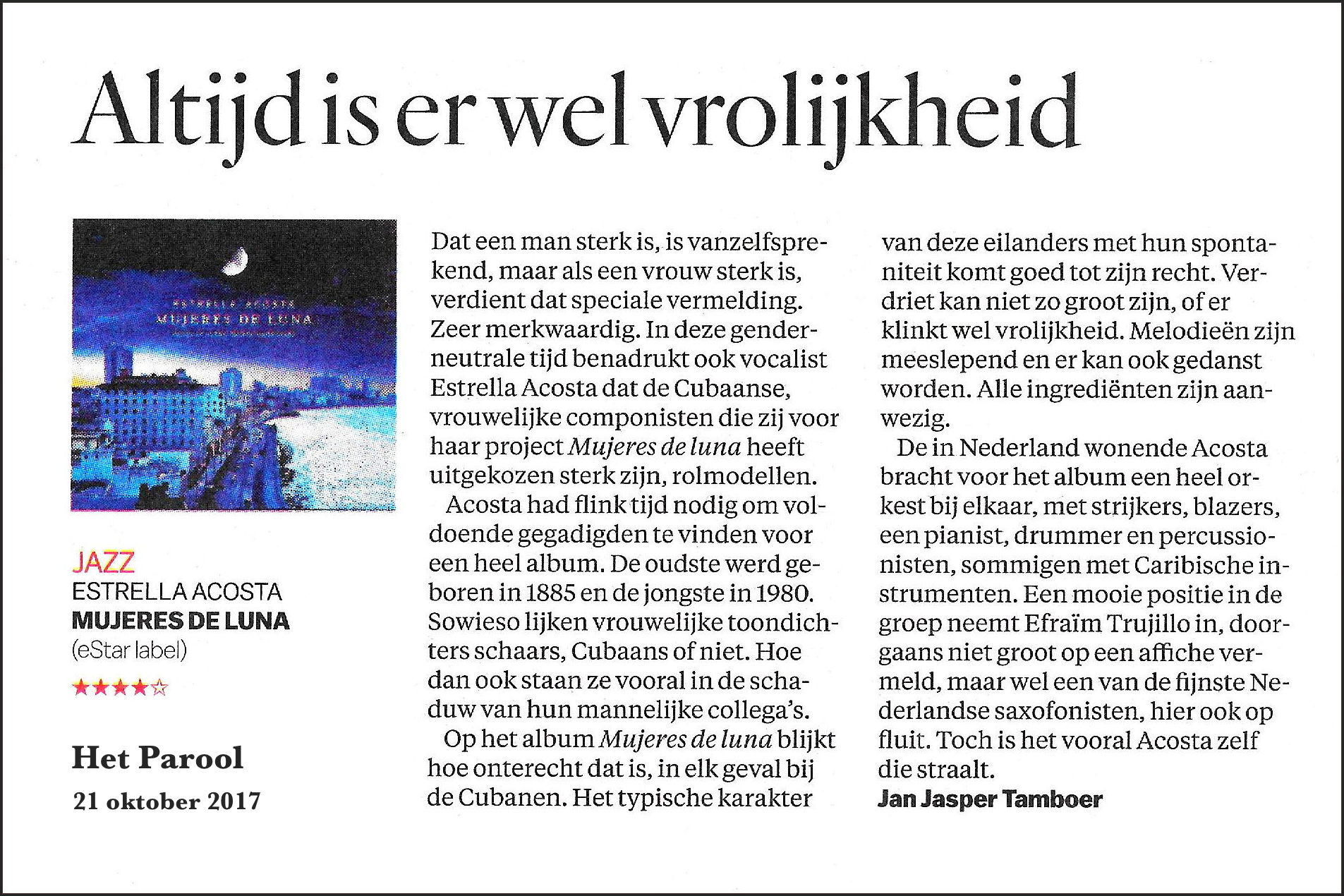 (lees meer... NRC Online)

(lees meer... MixedWorldMusic.com)

"Esquina 25 is one of those albums that creeps up on the unsuspecting listener and burns with a blue, almost imperceptible flame until, by the third or fourth hearing it explodes in the mind's ear. Estrella with her extraordinary contralto... is quite the star in the manner of her expression, her diction and manner in which she delivers on character, gesture and narrative... sings with fervor and soul."
             - Raul da Gama, Latin Jazz Network, Canada

"One of the best recordings of Cuban music realized in Europe... Estrella Acosta is one of the most versatile antillean singers of our times."
             - Luis Tamargo, Contacto, USA

"Esquina 25 is een ontspannen en uiterst gevarieerd geheel, met intimiteit en trots gebracht door een tot nu toe eigenlijk wat onderschatte zangeres die hier soepel en losjes door charanga's, chacha's en andere stijlen dartelt."
             - Pieter Franssen, MixedWorldMusic.com, Netherlands

A full article in Spanish about Estrella and Cuban country music by Carlos Olivares Baró

"...a happy transatlantic party that takes off and soars!" 
             - Latin Beat Magazine, USA,  Luis Tamargo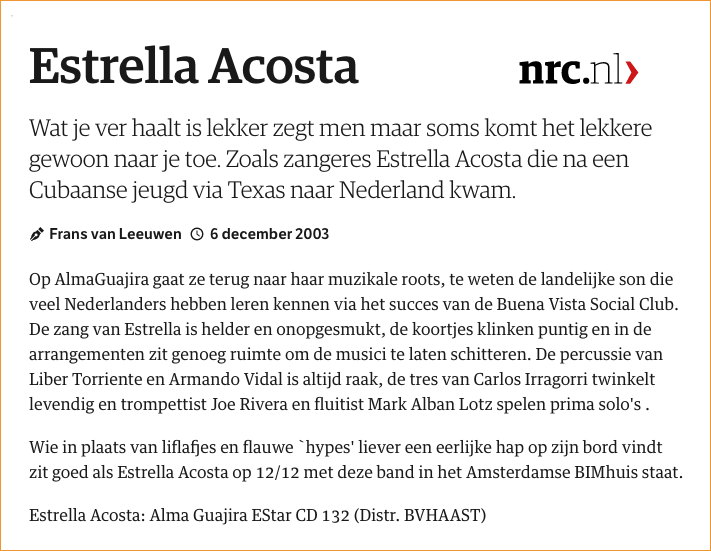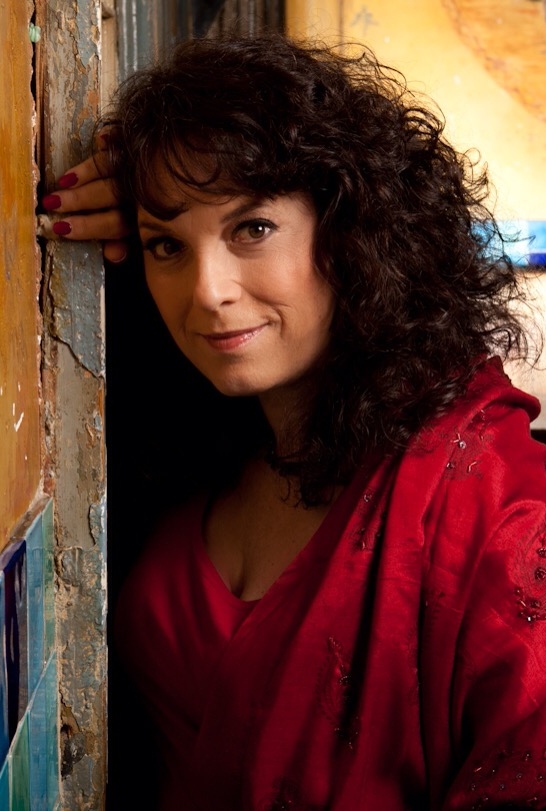 ESTRELLA ACOSTA PRESENTEERT ALBUM MET CUBAANSE COMPONISTES
door Rik van Boeckel - 2 november 2017
De al jaren in Nederland wonende Cubaanse zangeres Estrella Acosta presenteerde in het Bimhuis haar nieuwe album Mujeres de Luna. Ze zong liederen, gecomponeerd door vrouwelijke componisten van Cuba en werd daarbij begeleid door haar ijzersterke band Esquina 25 onder leiding van pianist Marc Bischoff en door het in Latijns-Amerikaanse muziek gespecialiseerde Pavadita Strijkkwartet. De drie violistes en celliste gaven aan de deels Cubaanse muziek een klassieke touch mee hetgeen op Cuba zelf niet ongebruikelijk is. Want Cubaanse muziek is meer dan salsa en Buena Vista. Estrella Acosta liet zo de rijke liedtraditie van haar geboorteland horen en voegde daar ook elementen uit Braziliaanse muziek en de danza antillana aan toe...  
(lees meer... WrittenInMusic.com)